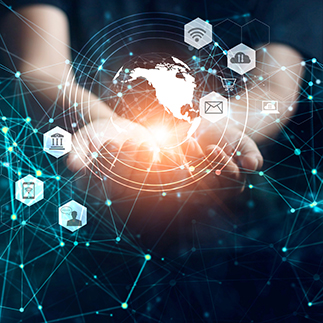 Engaging With Our Community
"Big societal challenges require engineering methodologies and solutions. It is important for our students to be engaged with our community, learn about their challenges, and apply their engineering mindset and training to solve these problems."
Vijay Kumar
Professor and Nemirovsky Dean
Penn Engineering

Announcement
TechCore2
TechCore2 is a program in West Philadelphia with a goal to create a viable, flexible and sustainable technology training and certification pipeline for Philadelphia Youth.
Offers coding classes on Saturdays. Find out more on our Engagement Opportunities page!
Civic House
A dynamic on-campus community engagement hub. With opportunities via student groups, Alternative Spring Break, and Civic Scholars.
The Netter Center
Penn has a lot to offer and volunteering is no exception. The Netter Center offers great opportunities for all Penn students. We have partnered with them to curate a list of opportunities with STEM in mind on our Engagement Opportunities page.
You can also visit the Netter Center page to see the robust list of opportunities they offer and how to get involved.
Opportunities
Stay Tuned for New Opportunities in Spring 2024!